Page 9 - Destroy Depression System (James Gordon) : Flip It & Read It
P. 9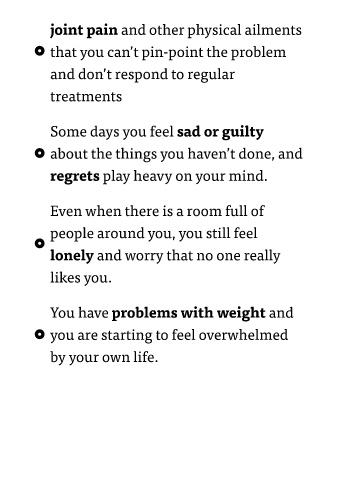 joint pain and other physical ailments
          
             that you can't pin-point the problem


             and don't respond to regular

             treatments




             Some days you feel sad or guilty
            about the things you haven't done, and



             regrets play heavy on your mind.



             Even when there is a room full of

             people around you, you still feel
          

             lonely and worry that no one really

             likes you.




             You have problems with weight and
            you are starting to feel overwhelmed



             by your own life.